Atlanta has one of the highest numbers of auto crashes in the country with thousands of people hurt or killed each year. While some might be minor, many are serious.
After a serious auto crash occurs, many crash victims experience life-changing injuries, accrue costly medical bills and miss work that results in lost income. They can experience intense pain and suffering. Common physical injuries include neck and back injuries, broken bones, traumatic brain injuries, and arm and shoulder injuries. The aftermath of a crash is also emotionally painful.
Take immediate legal action for auto crash claims.
It's important to start a claim with your insurance carrier as soon as possible, but don't be too quick to settle. Enlist the help of Suggs Law, P.C. to handle your case as soon as possible. We will work immediately to get you the help you need for doctors, therapists, auto repair facilities, etc. We will also gather the evidence for a solid case. We'll build your case based on written police reports, witness interviews, medical evaluations, and other information. Building a case takes time so we can look at how extensive your medical expenses, loss of pay and vehicle damage will be so you get the full compensation you deserve.
We have won many cases for our clients who have been in auto crashes. Some of the reasons for the crash are:
Speeding and aggressive drivers

Drivers under the influence of drugs or alcohol

Distracted or texting drivers

Dangerous roads

Malfunctioning or improper traffic signals

Inclement weather
Suggs Law Firm, P.C. will fight hard to get you the fair and just compensation for your injuries and losses. Often insurance companies try to settle quickly and don't cover the full extent of a crash victims' medical expenses, loss of pay and vehicle damage. If you or your loved ones have been injured, you could be entitled to recover damages that were sustained as a result of the injury or death. This includes pain and suffering, medical bills, psychiatric treatment, lost wages, and more.
We love to help.
Call us at 404-400-3422.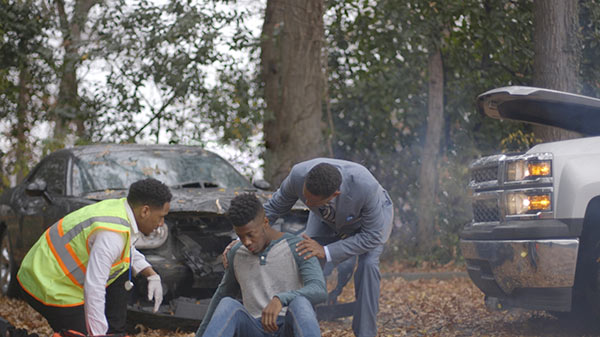 If you've been injured in a crash, call us immediately at:
For information or to schedule a free and confidential initial consultation, please complete the form below: