Atlanta Personal Injury Attorney
Suggs Law has the legal help you need. Contact us for a free and confidential initial consultation.
Committed to Making Our Community Safer
Have you been injured due to someone breaking the safety rules? Need someone to fight for you? Lifelong pain and suffering can result from just one unfortunate selfish act that wasn't your fault. If you or someone you know were Injured in a crash, you need an immediate response. You need a lawyer who will fight for you and who will fight for a safer community.
You need Suggs Law Firm, P.C. Call us today!
Decades of Law and a Lifetime of Service
Attorney Eldridge Suggs IV has dedicated over 20 years to law. Mr. Suggs began his public service in the U.S. Navy and then as a Police Officer. Attorney Suggs became a Civil Rights Lawyer for Justice, and now, having obtained millions of dollars in compensation for his injured clients, Suggs and his excellent team at the Suggs Law Firm are dedicated to fighting for a safer community. Suggs Law Firm has consistently delivered fair and high compensation to their injured clients. With Suggs' experience and knowledge of the law, Suggs and his team will fight tirelessly to get you the best outcome for your case.
We Help Injured People.
Suggs Law Firm, P.C.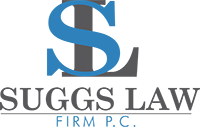 Hours: Monday – Friday: 9am-5pm Saturday – By Appointment Sunday – Closed
Location: 3500 Lenox Rd. Suite 710, Atlanta, GA 30326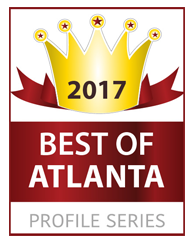 Congratulations to this year's honored business!
Featured in the Atlanta Journal-Constitution.
Click here to view my profile >>